System for

management of property-settlement processes

(The Land Registry - plot, construction, unit).
BASIC SYSTEM CHARACTERISTICS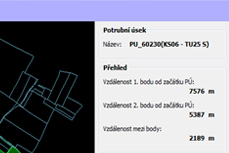 DEFINITION
Search for a respective The Land Registry
complex analysis of textual data of The Land Registry
analysis of all objects registered in The Land Registry register
analysis of all processes registered in The Land Registry register
GIS analysis of graphic data in The Land Registry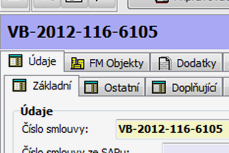 CASE CREATION
of property settlement by law
adding of The Land Registry objects
adding of workflow solutions for the case
adding template of necessary contracts - documents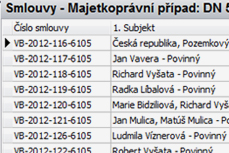 CASE SETTLEMENT
Realisation of settlement for certain object in The Land Registry
role within the framework of workflow case
control of settlement status
calculation of value for contracts and documents
history of contracts and documents versions
possibility to change already selected type of documents
print of approved contracts and documents
COMPLEX INTERCONNECTION TO THE LAND REGISTRY
import of VFK format - GI, SPI definition


definition setup of the list of The Land Registry objects and their import to GTEpro
actualisation in defined period (quarter,...)

online interconnection (web service) on the portal The Land Registry and dynamic actualisation of land data
REGISTER

plots

constructions

units

subjects at The Land Registry

certificate of ownership

real burden

other legal relationships

management
IThe information in every window are put clearly into tabs and mutually connected with help of clicks.
Information in this part of module are read-only and it is not possible to modify them. Register of own and operational information in module building survey of
GTSolution system
PROCESSES PROPERTY LEGAL SETTLEMENT
THE LAND REGISTRY OBJECTS
concerned
unsettled
settled
SETTLED CASES
workflow
user role
template of contracts and documents
generating contracts and documents
contracts transformation - change into different type of contract
contracts print
contract version
graphical overview of real burden and graphical analysis
WORKFLOW - PROCESS DEFINITION

EFFECTED PROPERTY OBJECTS
Picture of The Land Registry objects which are in some relationship with the rules of legal-property settlement.
LEGAL-PROPERTY SETTLEMENT CASES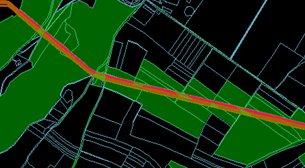 setup of legal-property settlement

definition of property objects for settlement - graphical and text

setup of contracts, respectively documents suggestions

approval process, transformation of contracts,...
GENERATING OF CONTRACTS, DOCUMENTS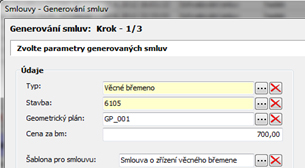 generating of contracts-documents for the cases objects

register of text data - subjects,...

calculation of values

preview of contract, possibility of making changes
EDITING OF GENERATED DOCUMENTS, POSSIBILITY TO CHANGE THE TYPE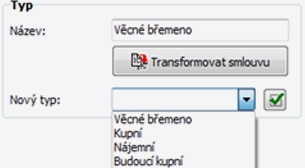 modification of contracts

options for different types of contracts

change of contract type

preview of contract

possibility of making changes
CONTRACTS, CLAUSES AND PROPOSALS FOR ENTRY INTO THE LAND REGISTRY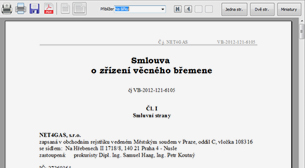 the list for print

choice of print export/template